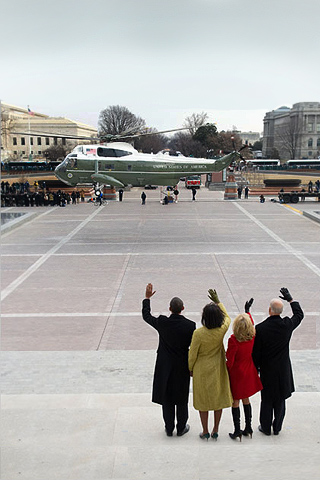 I loved this picture so much I just had to find a way to look at it every day to make the moment last. And now, if you have an iPhone, you can, too.
Presenting the Farewell George Bush iPhone Wallpaper!
Credit for this image is "Reuters AFP/Saul Loeb/Pool" (UPDATE: Full credits in comments, below). I touched it up and modified it for clarity and to make it fit nicely on the start screen without the iPhone's UI elements cropping off any of the important and meaningful imagery.
Enjoy!