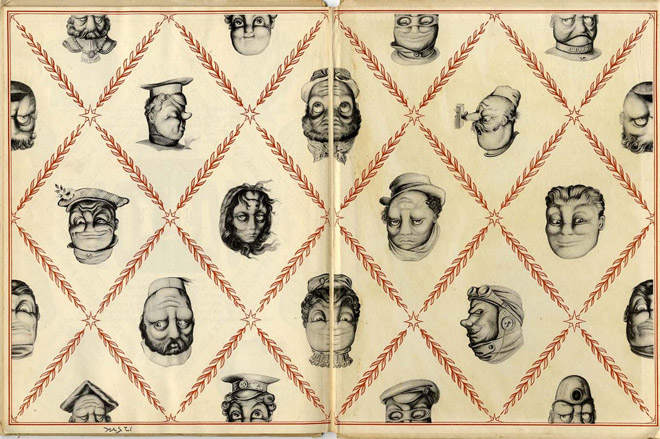 One basic assumption of good experience design is that people fundamentally don't like change. They can't deal with it, it's too risky, and changes will all too often lead to failures.
Indeed, when confronted with the prospect of change, both designers and users shy away, falling back to the tools and techniques they're accustomed to and passing up on opportunities for improvement, progress, and innovation. But the human mind's capacity to adapt to change, sometimes rapidly and seamlessly, can be astonishing.
In 1896, a scientist named George M. Stratton, showing an ingenuity that must have seemed like madness at the time, conducted a fascinating experiment in visual perception with himself as the subject. He constructed a pair of goggles with special lenses that inverted his view of the world by 180 degrees, causing him to see everything upside down, as if he were standing on his head, continuously. He wore the goggles for many days, never once opening his eyes without wearing them (he would shower with his eyes closed, for example).
The experiment has been repeated many times, and in every case the results are nearly the same (this description is from The Phenomenology of Space by Shannon Vallor):
Day 1: The subject who puts on inversion goggles initially reports the visual spectacle is inverted, and that the things she sees look 'unreal'. Motor actions (such as reaching for objects) are disrupted and need to be consciously corrected to be successful.

Day 2: The subject begins to report that things are no longer looking inverted, but her body seems 'upside down'.

Day 3-5: The body begins to 'right itself', particularly when the subject is active. Objects increasingly take on the 'look of reality'. By the fifth day, motor actions are consistently successful without the need for conscious attention or correction. The time it takes for this process of 'normalization' to occur is highly variable, and varies inversely with the subject's activity level in her environment. When the glasses are removed, objects do not suddenly look inverted, but they look 'unreal' again, and motor success is once again impeded.
In other words, at some point things suddenly flip and everything works. Our brains are apparently able to thoroughly adapt to the absolutely bizarre predicament of having ones eyeballs spun upside-down, and apparently this adaptation occurs pretty quickly.
Switching (to Mac) is Flipping
I recently switched from Windows to Mac. And my experience is startlingly close to the visceral nature of the inversion-goggles flip. When I switched, I was immediately completely disoriented by the OS's peculiar details. I would frequently move my mouse to the wrong part of the screen for the feature I wanted, or I'd stare at the screen for several seconds at a time wondering where I would find a feature that actually did not exist. And I would constantly type the wrong keyboard combinations for cutting and pasting.
But at some point within the first two weeks of using the Mac almost exclusively (I went cold turkey on Windows), suddenly everything just seemed to click. I was doing everything the Mac way. I flipped. In fact, the next time I found myself using Windows (on the Mac!) everything seemed weird again. I was still in my new flip mode, so now the old status quo was alien.
This phenomenon must be fairly common for any kind of highly-immersive user experience: the learning curve begins to rise very steeply slowly, but then has a sudden and radical flattening out ascent where mastery of the new paradigm occurs nearly instantly (and yes, I'll argue that operating systems are immersive experiences to the extent that most of today's white-collar professionals spend pretty much their entire days using them).
For me as a user, this means that I don't need to fear major changes in my working environment. They might even be fun.
As a designer, however, I'm not sure what this means. Any guesses?