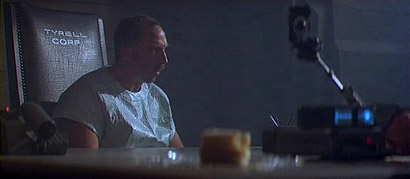 In the movie Blade Runner, the "Voight-Kampff Empathy Test" detects whether or not a test subject is a real human being or an android "replicant". A machine reads the body's physical reactions to various psychologically- provocative scenarios ("Capillary dilation of the so-called blush response? Fluctuation of the pupil. Involuntary dilation of the iris…") and reveals whether or not the test subject's sense of empathy is consistent with that of a real human being.
There has always been a lot of talk about "empathy" in the information architecture world. Information architects regularly describe empathy as both a critical prerequisite for the job and as something fundamental to the professional practice. But in all my years as a user experience designer and information architect, I was never taught empathy or specifically tried to train myself to be more empathetic. I've never taken any kind of Voight-Kampff test to see how empathetic I am.
Practices like user research and deliverables like user personas certainly embody the concept of empathy, but so does the work of countless other professions — artists/illustrators, doctors, marketers, cops, salespeople, journalists, social workers, politicians, even management. Many of them even specifically include empathy training as part of their academic curricula and professional development programs.
Conversely, I've met information architects who are very good at what they do but who don't strike me as particularly empathetic. Pig headedness, self-aggrandizement, insensitivity, and other non-empathetic personality traits haven't stood in the way of people becoming excellent at many important aspects of IA. How have we come to claim empathy as a faculty we posess and utilize more than people in other professions do?
Defining the Term
Personally, I've tried to avoid using the term since IMHO it conjures up a lot of unprofessional connotations: Like a person in a job interview who claims "I like working with people", a claim to be empathetic can suggest just the opposite: that one needs to make an overt concerted effort to be empathetic to compensate for a more fundamental shortcoming of the faculty. I'm not even sure we agree on what it means, since for most people it seems to have more of an emotional connotation, and emotion is a subject that IAs rarely, if ever, actually discuss.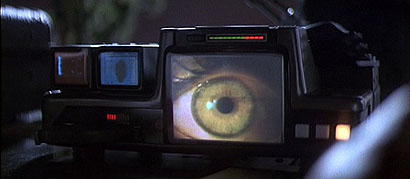 What do you think? Is it fair of user experience designers or information architects to claim "empathy" as a something that makes us special?
For kicks, here's a real-world empathy test. I took it myself and scored pretty much in the very middle of the empathy range. It hardly seems very scientifically legit, but give it a shot. I doubt too many IAs would score very highly on this particular measure of empathy.