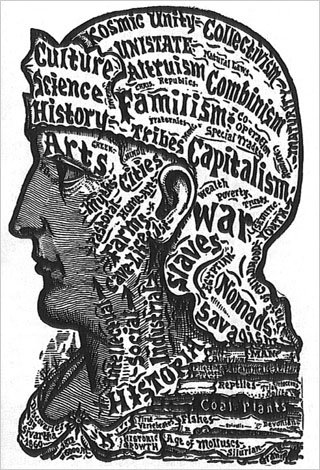 On the way to the office yesterday, an awesome idea popped into my head. I was in a mad rush, late for an internal team meeting. So I tried to think of effective ways to record the awesome idea besides stopping and writing it down on a piece of paper.
I considered emailing it to myself on my iPhone, but thought that that, too, would slow me down.
I thought about leaving myself a voicemail, but then I thought no, this idea is too awesome to bury in a voicemail I'll never listen to — I wanted it handy and in my face later in the day.
Then I thought about all the different iPhone apps that could help me, especially voice recognition applications.
I thought about how a few years ago on this blog some ill-informed commenters theorized that speech-to-text was a hoax, that such systems were being powered by low-wage english-speaking human beings who literally transcribed recordings all day long.
After all that thinking, guess what? I forgot my awesome idea. I arrived at the office door and stood there sifting through my brain and finding nothing. But I knew the idea was there. And I knew it was awesome!
The Mister Spock Method
So I left the office and retraced my steps, basically blowing off my meeting (sorry Behavior colleagues!), determined to recall the awesome idea. My wife calls this the Mister Spock Method, although I'm not sure I recall the episode where Spock has an awesome idea but forgets it.
I walked three blocks back towards the subway station, digging through my brain every step of the way, and continually coming up with nothing but either (a) ruminations on how ideas come and go, or (b) more thoughts about speech recognition. Damn!
But then, at almost the same location where the awesome idea first struck, I saw something interesting and thought, "I'd like to take a photo of that right now." Which was exactly what I thought ten minutes earlier. The awesome idea came back to me, all at once, in a flash.
The Memory Hole
Once upon a time, human beings had amazing memories. Because writing materials were so expensive, and literacy so rare, people who needed to move knowledge through space and time had only one option: their brains.
Today we can't remember even a simple phone number, yet only a decade ago most of us could recall dozens or even hundreds. All because a technology (speed dial) has replaced that portion of our cognitive burden. Search engines guarantee that we don't need to remember anything, since we can always just Google it. Some say that this makes us mentally more powerful than our predecessors because we are able to use our brains for new kinds of ideas instead of wasting so many brain cells on dumb information storage and retrieval.
But is this actually a burden? I don't think so. My grandfather, who was in his second career an English teacher, could recite hundreds of poems and passages from literature from memory. I liked to think that the fact that this "content" existed in his mind (and was readily accessible thanks to his deliberate memorization) made his inner life richer. I also imagined that poetic words and phrases and stylizations would find their way into his own writing, and even into his dreams.
Looking back on my lost awesome idea yesterday, I can see my mistake: I had immediately ruled out writing the idea down. I disarmed myself of the most powerful mnemonic tool in my kit. I thought about bells and whistles instead of pen and paper.
Outside of language itself, writing and drawing are humanity's most fundamental information technologies. These three technologies are the closest we have come (so far!) to perfecting "the human interface". In fact, speaking, writing, and drawing are such efficient interfaces to direct cognitive experience that they can, as Andy Clarke has argued, be considered cybernetic extensions of our minds. There's no doubt that saying something, or writing it down, helps you think more about it and allows the idea to become, like my grandfather's memorized poetry, part of your on-board memory.
So it worries me deeply that I actually considered using other, less efficient (but more sexy and novel) tools at all. I suppose the reason why I champion sketching so much is because I am so frequently tempted by technological solutions.
I wonder how many people have made this kind of decision permanently, who have effectively decided to use technological tools for all their short- and long-term memorization needs. And I wonder how this kind of society-wide behavioral change has affected our ability to think and produce new ideas.