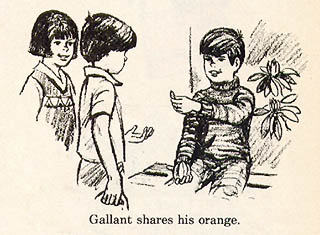 Have you ever thought of design as an opportunity to be kind to someone?
User experience designer Jeff Howard wonders if service design (a way of thinking about design in which the user experience has many "touchpoints" across many channels and contexts) isn't ultimately a frustrating and Sisyphean task, where customers and users are always going to be disappointed simply because no system or experience can ever be perfect. He observes that no matter what the designer does right, users will always remember when and how a system let them down, even if it only fails them in a small way.
He offers an interesting alternative way of thinking about the design of service experiences:
Maybe the answer itself is counterintuitive. Rather than offering reliably excellent service, what about unpredictability? What if the answer lies in random acts of kindness? The bits of business that add value to a service, but that aren't part of its core offering. Something we can't anticipate, something that captures our attention — randomly exceeding our expectations. A foil to the capriciousness of human perception.
I totally agree, and not just about service design. In all forms of design, practicing random acts of design kindness is a great way to improve a user experience without radically overhauling your design process or revisiting the core strategy of your product.
A fun approach I like to use (sometimes unconsciously, sometimes deliberately) is to have an unofficial objective of having three delightful details in a design — a humorous error message, a helpful hint at a difficult juncture, a way to skip a step in a process, etc. The important thing here, as Jeff suggests, is to do it at an unexpected time, almost as a kind of surprise, just so it has an extra emotional impact on the user.
Of course we all want to make everything perfect, but it's amazing how one delightful detail will stick out in a user's mind.