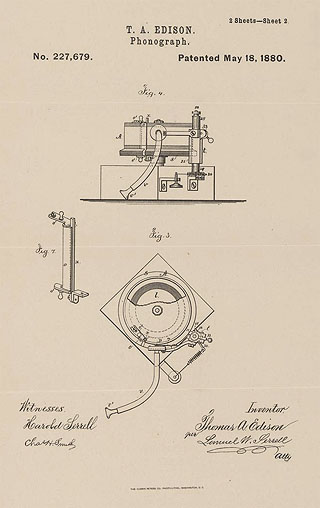 Last.fm's announcement that they will be allowing their users to listen to full-length versions of millions of music tracks is one of the final nails in the coffin of the traditional recorded-music industry. Owning music is dead. The new business model for making money in the music industry is simple: Design a better music distribution system. Or, simply put, build a better user experience for music listening.
Which, interstingly, is how the enjoyment of music has always been throughout the centuries, with the singular exception of the century recently passed. Live musical concerts and performances have always been about more than the sounds in your ears: It's also the experience of the venue, the culture or subculture of the audience, the smells and tastes. This also applies to live radio, including satellite and internet radio. Both live performance and live radio focus on putting value on (i.e., charging money for) the experience around the music — on the curation, the immediacy, the communal feeling of listening to the same music as dozens or even millions of other listeners — not on the ownership of the recording itself.
In fact, the ownership of recorded music will someday be seen as a weird historical anomaly, born during a decades-long spasm of corporate enthusiam about — and complete control over — the production and distribution of recorded music… a phenomenon in its death throes now that, finally, the ability to record, copy, and distribute music has trickled down into the hands of everyday people.
The era in which one could buy and sell recorded music lasted only about a century, from the early days of the phonograph in the late 1800s to the emergence in the 1990's of illegal file sharing and now, in this decade, completely legal free distribution of recorded music. We are back where we started: paying for experiences, not for artifacts.
Today's digital music scene is about experiences. iTunes, for example, is not so much a tool for organizing your music collection as it is a complete media experience platform: It's the tool to listen to and organize your music, of course, but with the store integration, partnership with your portable player, accessibility to other users on your network, sharing with your TV and home stereo system, it's become far more than a simple media player.
Last.fm takes it further: Are you listening to something you really like, and you want more? Well, right there on the page, the page that is playing the music, are a dozen different ways of exploring that music further: Talk to other fans, read about the band's history, view recommendations based on your own listening habits, listen to artists that are intimately related to the band you're hearing, find out about new music that came out just today.
Valuing Media
Kevin Kelly recently wrote a really insightful and thought-provoking piece about how the value of copied media can be measured:
When copies are super abundant, they become worthless.

When copies are super abundant, stuff which can't be copied becomes scarce and valuable.

When copies are free, you need to sell things which can not be copied.
In the case of music, the "stuff which can't be copied" is (among other things) live, performed music. Kelly's piece explores a few other ways that stuff can be valuable without being copyable — it's a great read, please check it out.
Last.fm actually hits several of Kelly's values dead-on, including Accessibility (the ability to tune in from any browser and not be tied to your own hard drive), Patronage (the artist is getting paid by Last.fm, something that many listeners want to know is happening), and Personalization and Findability (Last.fm was literally founded on the idea of making new music findable through personalized recommendations).
Rhapsody was on the right track, but their catalog lacks the kind of Web 2.0 community-generated depth and recommendation tools to make listening to and discovering new music such a delightful experience. On Rhapsody, AFAIK, you are renting access to a database that allows basic browsing by artist, genre, etc. That's it. It's fundamentally still about paying for temporary ownership of music.
But as I said, it's not about owning the music any more. It's about providing easy and fluid access to the music, exposing you to new music you will like, immersing you in a music community, and making the listening experience as entertaining and interesting as possible. Ownership is no longer an issue. Today you pay for the experience of a product which, in the peer-to-peer era, you can always get in raw form for free or nearly free.
In the future competition in the music industry, such as it is, will consist of better and better ways of competing, essentially, with old-fashioned radio, nightclubs, and concert halls. Last.fm gets this.