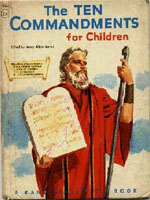 On the IxDA list this week, Lisa deBettencourt asks:
What are your fundamental tenets of design; those little bulleted phrases on the Design Vision slide of your Powerpoint, the signatures on your email footer, the philosophies you work by as you design?
A simple but interesting question. You can see all the answers here, but here's my quick, stream- of- consciousness answer, below. Almost everything I've written below is something I've actually thought of or said before.
(I just want to be clear, though, that this is how I work, personally and professionally. I make no claim that working the way I do will lead to success for other designers, other design firms, or for the practice of design as a whole in a capitalist system.)
Do work you can be proud of.
Work for clients and bosses you like and can be proud of. Show sleazebags the door.
Don't lie.
Understand that your audience is not you (and learn who they are), but always treat your audience how you would want to be treated.
Don't worry about the longevity of your ideas — much of what is truly great is perfect for the moment but ultimately ephemeral, while much of what lasts is crummy and is only remembered for nostalgic reasons.
Generate ideas constantly. Write down every idea.
Design can happen first, even before a need or problem is identified.
But design isn't just "a good idea". It's a good follow through, too.
Think hard and work hard: 90% of your time will be spent dreaming up your ideas. The other 90% will be spent implementing them.
Make 'em think: Don't be afraid to be a snob. Some people just won't get your idea without thinking about it. Some people just don't want to think. But those who do will appreciate being challenged.
Make 'em laugh: Don't be afraid to be a goof. Some people have no sense of humor, but you'll be surprised who does.
Style is great. Fads and fashions are fun. There are plenty of design contexts where stylishness is critical — and there is no design context where a sense of style is completely inappropriate.
Share your design ideas. No idea is so good that keeping it secret helps you. If you don't build it, that's your problem.
Design is a funny kind of collaboration: Two designers are better than one, but only one designer can drive.
Design is fun.
What about you?