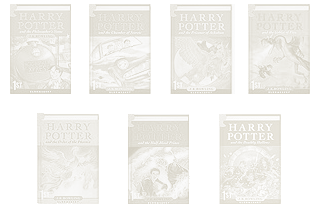 I suppose it's as good a time as any to admit that I'm never going to read any Harry Potter books.
I've got nothing against the series, actually. I'm sure they're fine books and I'm glad so many kids, and many adults, enjoy reading them. It's just that I can't imagine actually sitting down to read all seven books when there are so many other books I've been kicking myself to read for years, books of all sorts ranging from fiction classics to history to current tech. My backlog of "must reads" is hundreds of books long — do I really want to bump 7 rather large children's books to the top of that list? I don't think so.
Even when I'm an old man, I am certain that I'll still have hundreds of books to read that will be more important to me than Harry Potter. Comrade Greenfield is in the same boat, telling the world on NPR that he, too, will never be interested in Pottermania.
Same, by the way, goes for the Potter movies. I saw the first one on cable and thought it was pretty dumb and even rather poorly made. The broom-riding sequences were hamfisted and dull when compared to similar scenes in Miyazaki's delightful Kiki's Delivery Service, made over a decade earlier. Anyway, I've got plenty of other films to see, mostly old but the occasional new blockbuster — I will, for example, see The Golden Compass.
Otherwise I am fully content to miss the boat on the whole Potter thing, and occasionally feel smug that all I needed to do was randomly browse my way to Wikipedia's "List of deaths in Harry Potter and the Deathly Hallows" page to learn, generally, everything one needs to know to be au courant with Potter lore.