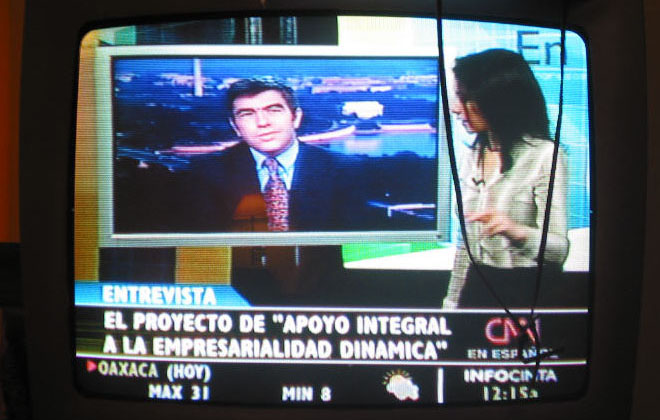 Everywhere you go, you see 16:9 widescreen television screens playing regular 4:3 video programs stretched out to fit across the whole screen. You see these in airports, banks, bars, and offices. Maybe you even see this in your own home.
Presumably, the owners of these TV screens can't bear to see all those extra black pixels on the left and right sides going to waste. The thought of not using those pixels — pixels that cost hundreds of dollars! — is so unbearable that the owner is willing to tolerate the fact that everyone and everything they see on the screen is literally 50% wider/fatter than they are supposed to be.
To me, the sight of such a stretched-out, distorted screen is utterly unbearable. Totally unwatchable. It might as well be upside down to me, the people look so wrong. And yet to millions of people, this is normal and acceptable. Can they not see that it looks completely wrong? I mean, honestly: Can they not tell the difference?
Some Theorizing
I took this photo of CNN en Espanol a few weeks ago. The stretched-out image on a widescreen TV has become so commonplace, it seems, that even CNN's producers thought it would be acceptable/normal for people to look at this normal-proportioned woman speaking to a man whose face is literally wider than it is tall. And these are television/broadcast professionals!
Maybe this is something the human brain can get used to, as it is with experiments I've heard about where people wear glasses that flip the whole world upside down — where, after a few days, the brain adjusts completely and the test subjects were able to see the world correctly. Have the brains of stretch-screen viewers adjusted to compensate for the distortion? Somehow I doubt it.
The more likely explanation, I think, is that some people's visual abilities are simply duller than others. Some people cannot visually discern between a properly-proportioned image and a distorted image. Basically some people just can't see the problem, and therefore they don't care about it. Just to be clear here, I am literally saying that I suspect that many people's brains (and/or eyes) do not work as well (compared to other people's) at processing visual input, something akin to color blindness or tone deafness.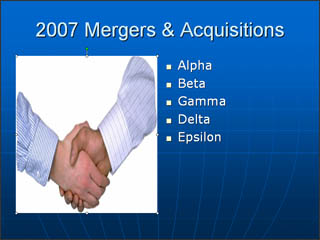 This would explain one of the reasons why so many Microsoft PowerPoint slideshows look so bad, I think. Most PowerPoint users are far more concerned with fitting the image on the screen than they are with the image looking correct. So they stretch the hell out of their clip art until, they think, it looks just right.
I think it also explains why people regularly pick up the wrong bag on the airport baggage claim carousel, even when the bags look completely different from each other. Many people literally can't tell the difference between their own bag and another bag with the same basic characteristics, for example "blue and small" or "black and big", even when so many other characteristics — different shapes, proportions, textures, materials, features, etc. — all clearly indicate differences.
Maybe it also explains why ugly design works: because many people literally can't even detect basic design principles. They can't distinguish between misproportioned and balanced, askew and straight, dense and open. They can't tell the difference between two similar colors, can't detect differences between fonts, can't tell a blurry photo from a crisp one. And, thus, they don't care.