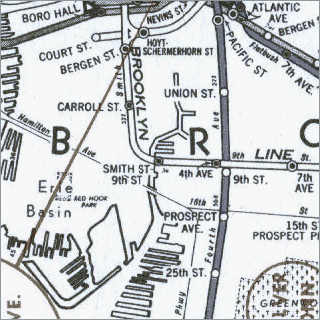 One year ago, the New York Police Department started a program to randomly search the bags of commuters as they enter New York's subway stations. The program basically puts a couple of police officers next to the turnstiles, where they randomly select passengers to subject to a search.
My subway station seems to be an NYPD favorite – they're stationed there about twice a month, which from anecdotal evidence from friends in other neighborhoods seems to be extremely frequent. I've always told myself that if they tried to stop me, that I would refuse, leave the station, and walk five blocks to the next stop and get on there.
They've never stopped me, however. Until this morning.
And I'm proud to say that, although I was risking running late for a meeting, I immediately said "No. I am going to walk up the block to the next station.". Then I turned around and walked away. It's easy to see how a bad guy could do the same thing.
I bear no resentment towards the cops on this: they're just doing their jobs, and I suspect that they don't really beleive that their time is well spent on this clearly porous security tactic. They didn't hassle me at all (which they'd have no right to do, as refusing a random search is my right). But I hope that they at least report the event to their superiors in order to deliver the message that this tactic is a ridiculous waste of taxpayer dollars.